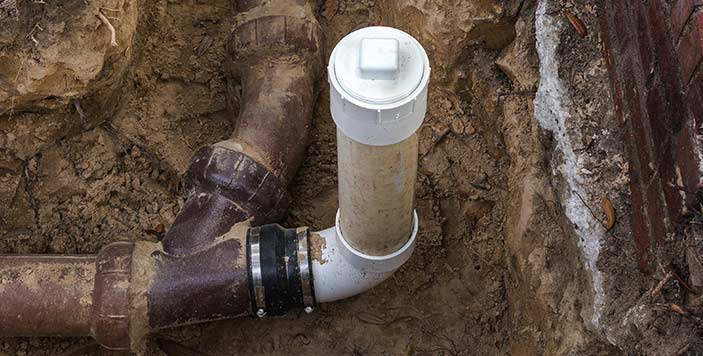 Sewer Line Repair in Charlotte, NC
At Pathmaker Plumbing, we understand the inconvenience and frustration that can arise from sewer line issues. Our team of highly skilled professionals is here to provide efficient and reliable sewer line repair services in Charlotte, NC, ensuring that your plumbing system is back in optimal condition in no time. With our expertise and commitment to customer satisfaction, we are the go-to choice for all your sewer line repair needs.
Why Choose Pathmaker Plumbing for Sewer Line Repair?
Extensive Experience: With years of experience in the plumbing industry, we have tackled numerous sewer line repair projects of varying complexities. Our seasoned technicians possess the knowledge and skills necessary to handle any sewer line issue effectively.
Advanced Techniques: We utilize state-of-the-art techniques and cutting-edge equipment to diagnose and repair sewer line problems accurately. Our team stays up-to-date with the latest industry advancements, enabling us to offer you the most effective and efficient solutions available.
Comprehensive Services: From minor repairs to complete sewer line replacements, we provide a wide range of services tailored to meet your specific needs. Whether you're dealing with blockages, leaks, root intrusion, or any other sewer line issue, we have the expertise to resolve it promptly and professionally.
Timely Response: We understand that sewer line problems require urgent attention to prevent further damage and disruption. That's why we prioritize prompt response times, ensuring that we arrive at your location as quickly as possible to assess the situation and begin the repair process.
Transparent Communication: Throughout the repair process, we maintain open and transparent communication with our clients. We will explain the problem in detail, discuss the available repair options, and provide an accurate estimate of the costs involved. You can trust us to keep you informed every step of the way.
Customer Satisfaction: Your satisfaction is our top priority. We go above and beyond to ensure that you are completely satisfied with our sewer line repair services. Our friendly and professional team is dedicated to delivering exceptional results and providing a positive customer experience.
Contact Pathmaker Plumbing Today!
Don't let sewer line problems disrupt your daily life. Trust the experts at Pathmaker Plumbing to handle all your sewer line repair needs in Charlotte, NC. We are committed to delivering high-quality services that exceed your expectations. Contact us today to schedule a consultation or emergency repair service. Let us restore your sewer line's functionality and bring peace of mind back to your home or business.


Learn More About Pathmaker Plumbing

For Quick Reliable Service

call 704-733-7507
REVIEWS